Buick Encore: Exterior Trim- Description and operation
WATER MANAGEMENT DESCRIPTION AND OPERATION
Plenum Water Flow Direction and Cleaning
A large percentage of water will flow off the windshield area into the plenum chamber drain system and then down the outside on the plenum to the underside of the vehicle. To ensure that the plenum chamber water management system performs properly, the air inlet grille panel, plenum chamber, and drains must not be blocked with debris.
In the graphic below the gray arrows show the water flow direction in the plenum chamber and drains system.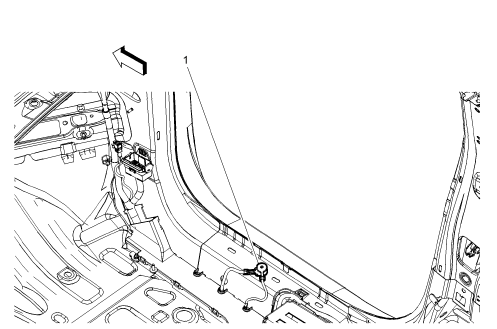 Fig. 42: Plenum Water Flow Direction And Cleaning
Plenum Chamber and Drain Valve-Cleaning
The plenum chamber is located in front of the windshield and below the air inlet grille panel.
Remove the air inlet grille panel. Refer to Air Inlet Grille Panel Replacement (Encore) , Air Inlet Grille Panel Replacement (Encore) .
Clean the plenum chamber, drains and the air inlet grille panel of debris blockage.
Flush the plenum chamber, drains and the air inlet grille panel with clean water.
Install the air inlet grille panel. Refer to Air Inlet Grille Panel Replacement (Encore) , Air Inlet Grille Panel Replacement (Encore)
READ NEXT:
SPECIFICATIONS FASTENER TIGHTENING SPECIFICATIONS Fastener Tightening Specifications SCHEMATIC WIRING DIAGRAMS MOVEABLE WINDOW WIRING SCHEMATICS (ENCORE) Front Windows Fig. 1: Front Windows Rear W
DTC B0283: Rear defrost circuit DIAGNOSTIC CODE INDEX DTC B0283: REAR DEFROST CIRCUIT Diagnostic Instructions Perform the Diagnostic System Check - Vehicle prior to using this diagnostic procedu
SEE MORE:
NOTE: The use of a LOW PROFILE LIFT ARMS SYSTEM may be required to avoid unwanted contact with the vehicle's body and structure depending on lifting equipment used. Refer to the manufacture's recommendation for their applications of low profile lift arms system for their lifting equipment. Fig. 1
Steering linkage inner tie rod inspection Special Tools GE-8001 Dial Indicator Set For equivalent regional tools, refer to Special Tools. NOTE: This inspection procedure does not supersede local government required inspections that have more stringent requirements. Turn the ignition key to the ON