Buick Encore: Description and operation
TRANSMISSION SYSTEM DESCRIPTION AND OPERATION
The M32-6 is a 6-speed manual transmission. This manual transmission is an all-synchromesh 3-shaft transmission.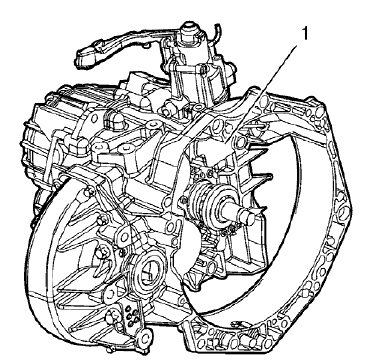 Fig. 93: 3 Shaft Transmission
This 3-shaft transmission (1) has the following advantages:
Compact construction
Improved smooth-running performance
Better shift quality
High torque transmission
Low weight
Location of the Shafts
The following cross-sectional diagram shows the location of the respective shafts in the M32-6 transmission, as per the 3-shaft principle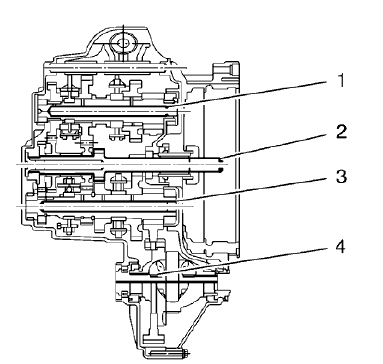 Fig. 94: Shaft Locations
In this transmission angular cone bearings are used for all shafts. These bearings require a certain amount of play and pretension. The required amount of bearing play and pretension is achieved at the production stage by using shims under the angular cone bearing in the transmission housing.
Location of Gearwheels
This diagram shows the location of the gearwheels on the respective shaft.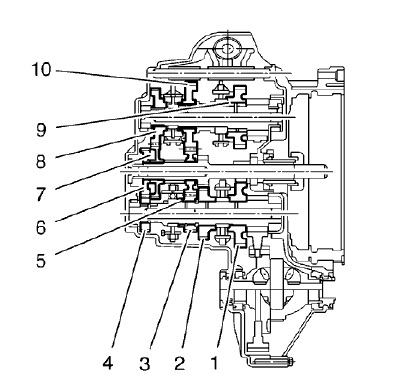 Fig. 95: Gearwheel Locations

Power Flow in the Individual Gears
The following diagrams show the flow of power in the individual gears.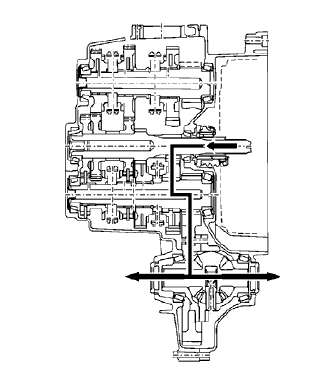 Fig. 96: Transmission 1st Gear Power Flow
1st gear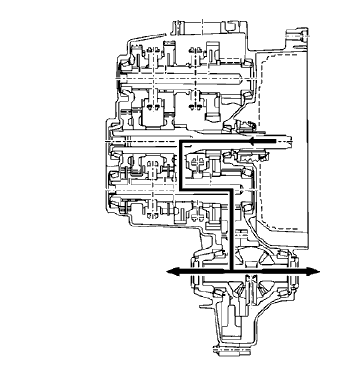 Fig. 97: Transmission 2nd Gear Power Flow
2nd gear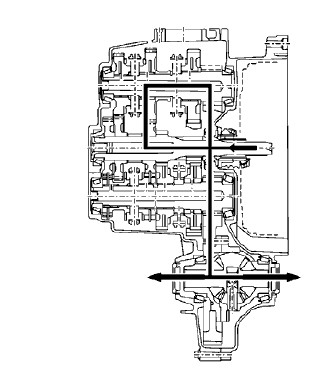 Fig. 98: Transmission 3rd Gear Power Flow
3rd gear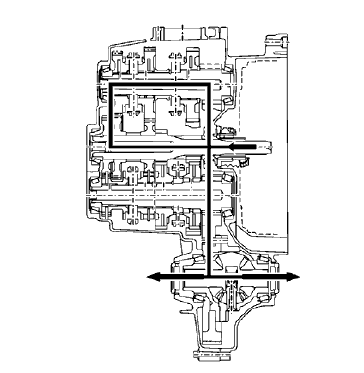 Fig. 99: Transmission 4th Gear Power Flow
4th gear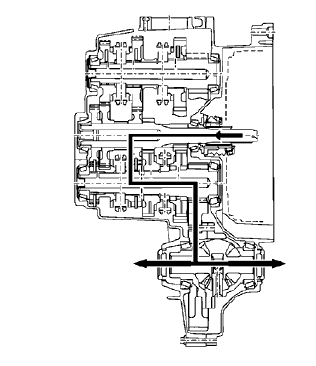 Fig. 100: Transmission 5th Gear Power Flow
5th gear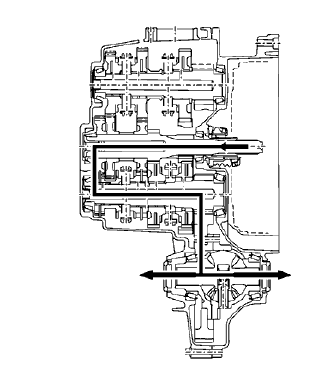 Fig. 101: Transmission 6th Gear Power Flow
6th gear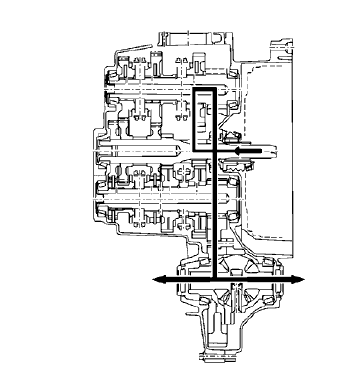 Fig. 102: Transmission Reverse Gear Power Flow
Reverse gear
TRANSMISSION IDENTIFICATION INFORMATION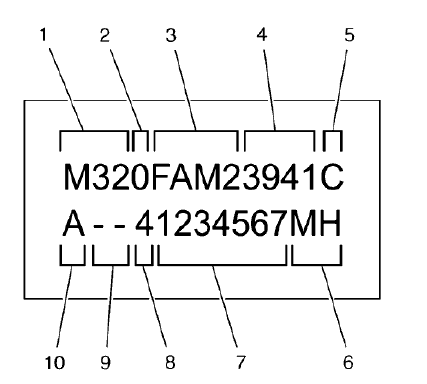 Fig. 103: Transmission Code Plate
The code for the M32-6 transmission will be found on the back of the transmission housing, above the axle shaft. In addition, an Alphacode sticker will be placed on the cover of the differential.
Transmission type (M32) (1)
Design (2)
Engine family (3)
Output ratio (3.941) (4)
Gear set (C) (5)
Alpha Code (MH) (6)
Serial number (7 digit) (7)
Last digit of year (4 = 2004) (8)
2 blanks (9)
Manufacturing plant (A = Aspern) (10)
SPECIAL TOOLS AND EQUIPMENT
SPECIAL TOOLS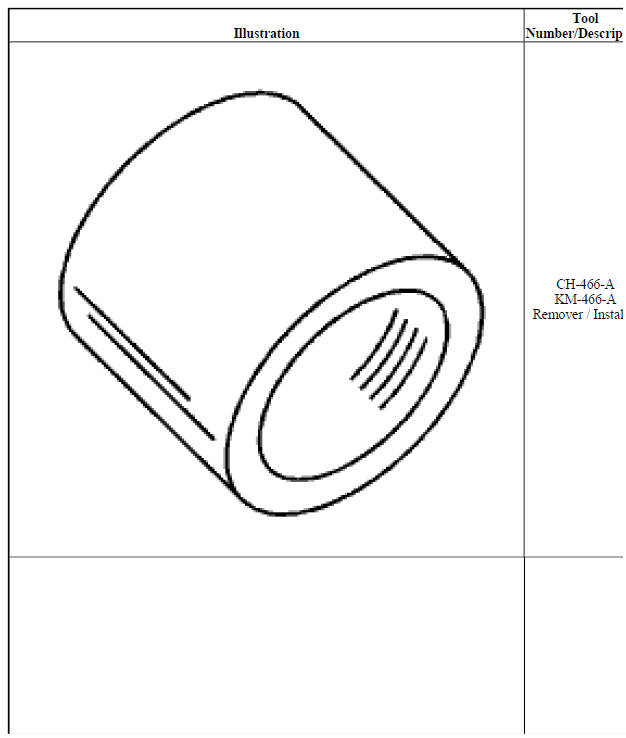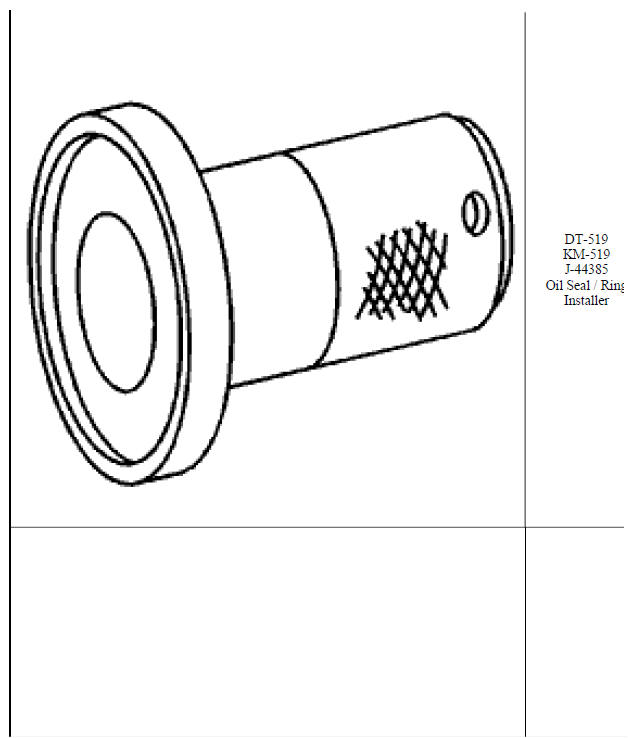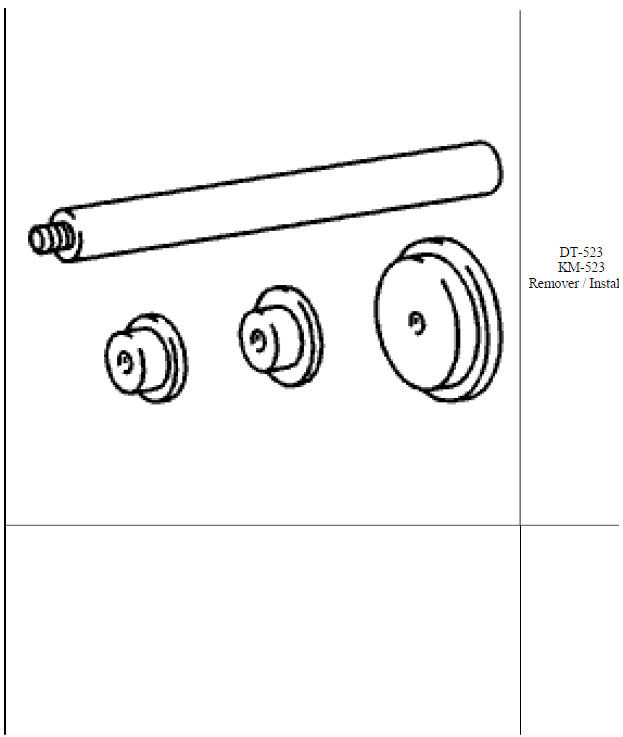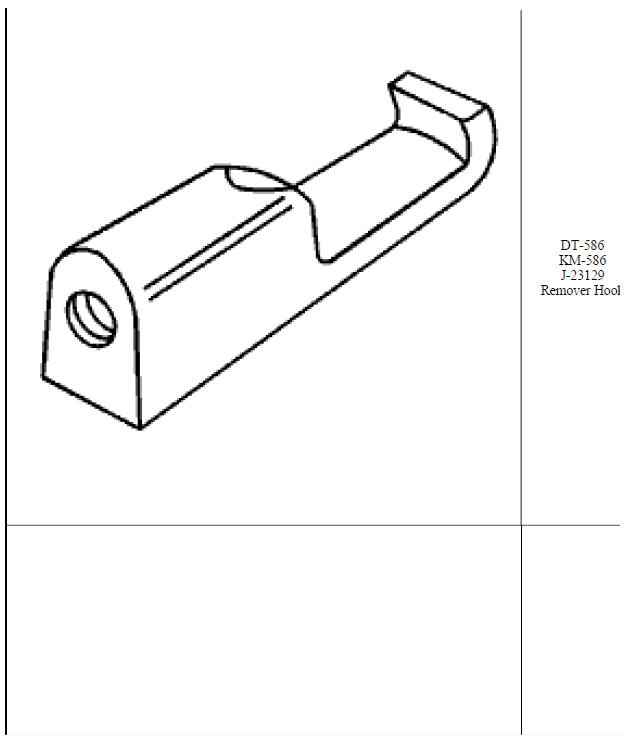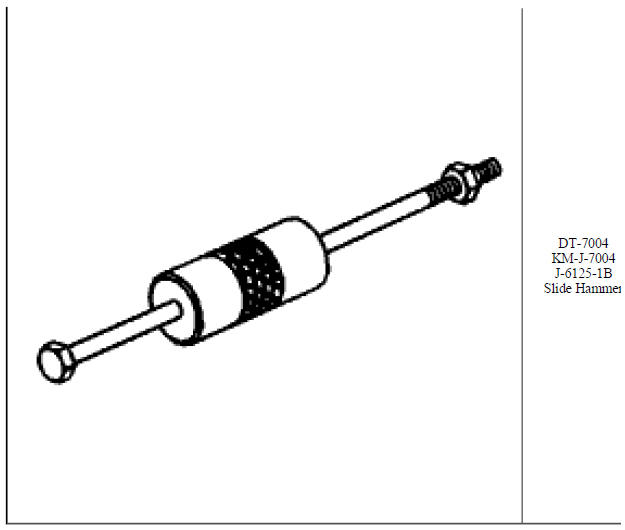 READ NEXT:
SPECIFICATIONS FASTENER TIGHTENING SPECIFICATIONS Fastener Tightening Specifications GENERAL SPECIFICATIONS General Specifications DIAGNOSTIC INFORMATION AND PROCEDURES SYMPTOMS - CLUTCH Symptom
CLUTCH PEDAL REPLACEMENT NOTE: The clutch pedal is part of the brake, accelerator, and clutch pedal assembly and cannot be serviced separately. To replace the brake, accelerator and clutch pedal asse
CLUTCH SYSTEM DESCRIPTION AND OPERATION Clutch Spin Down Time Inspect the clutch spin down time as follows: Apply the parking brake and block the vehicle wheels. Shift the manual transmission into
SEE MORE:
Parking brake lever replacement (disc brake) Removal Procedure Remove the front floor console. Refer to Front Floor Console Replacement (Encore) , Front Floor Console Replacement (Encore) . Ensure that the parking brake lever is in the fully released position. Disconnect the electrical connec
MANUAL HVAC DESCRIPTION AND OPERATION The air temperature and the air delivery description and operation are divided into five areas: HVAC Control Components Air Speed Air Delivery Heating and A/C Operation Recirculation Operation HVAC Control Components HVAC Control Assembly The HVAC contro