Buick Encore: Specifications
FASTENER TIGHTENING SPECIFICATIONS
Fastener Tightening Specifications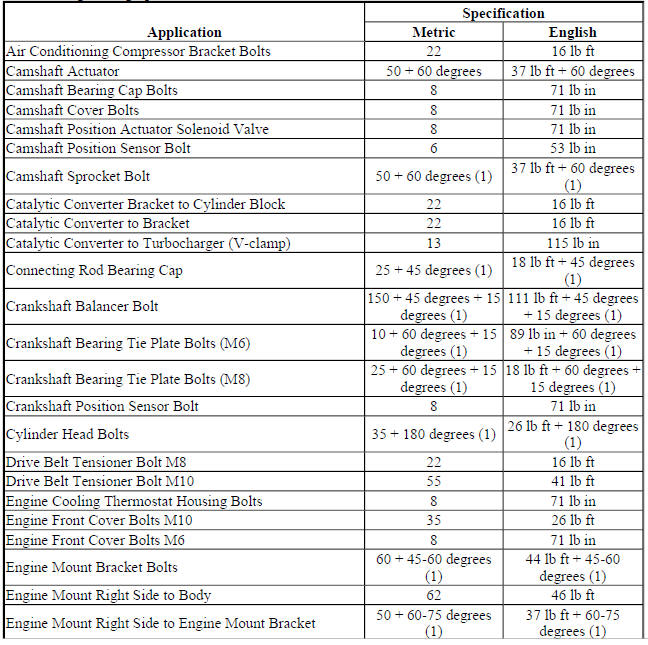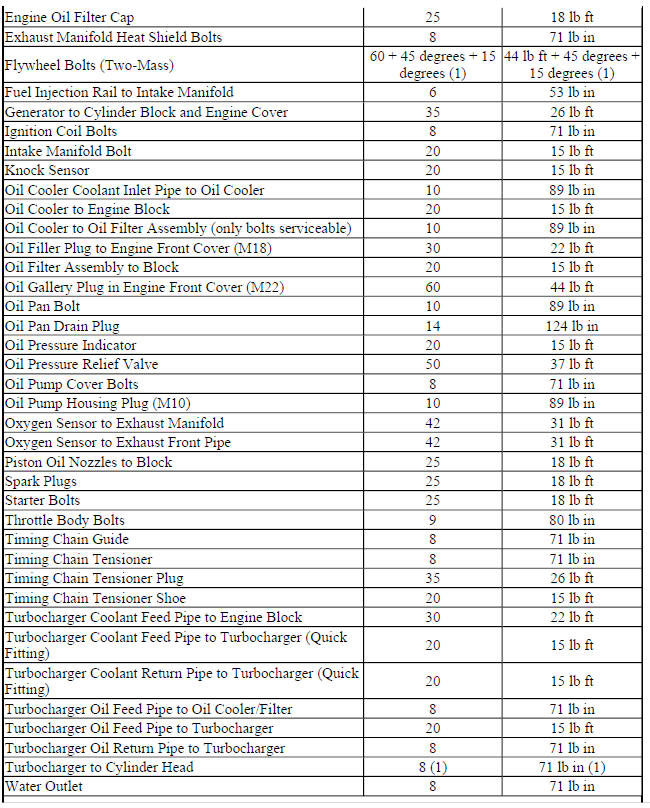 ENGINE MECHANICAL SPECIFICATIONS
Engine Mechanical Specifications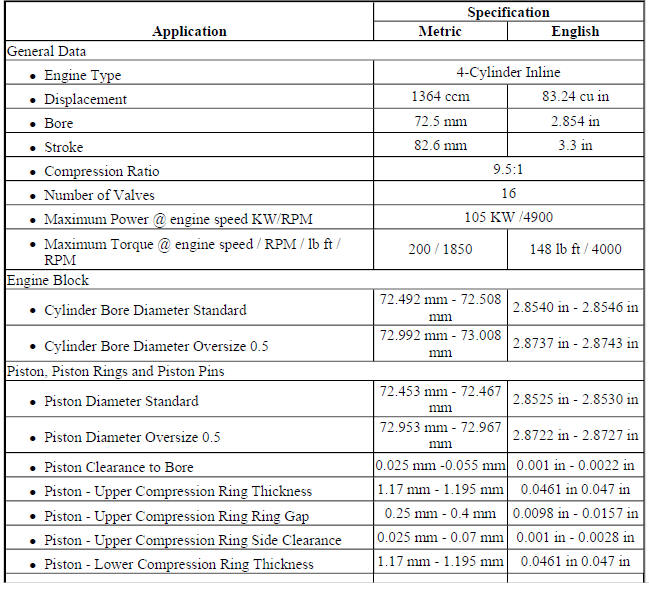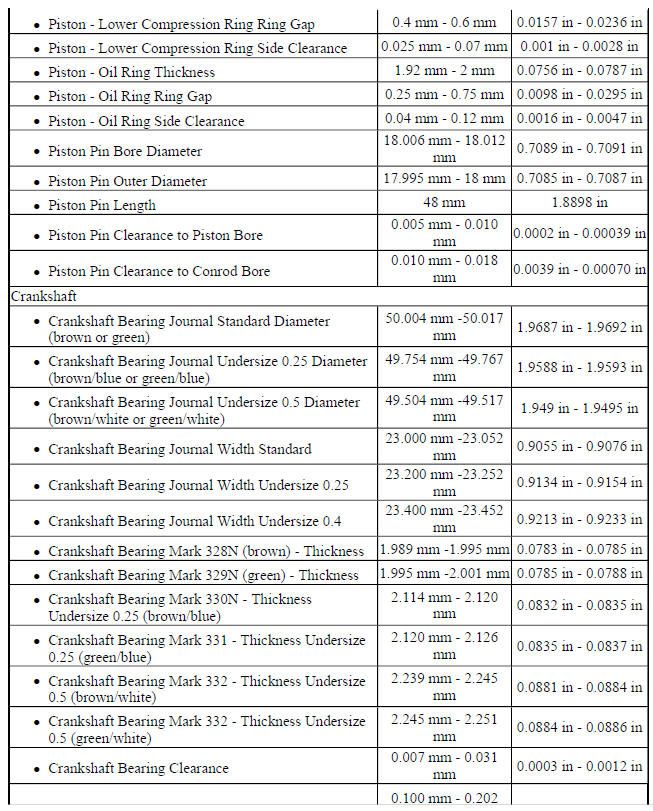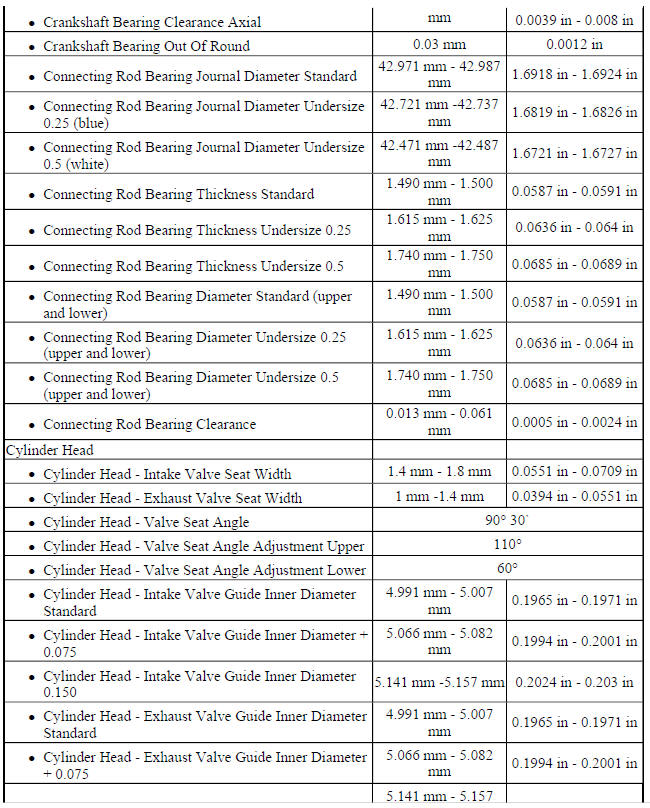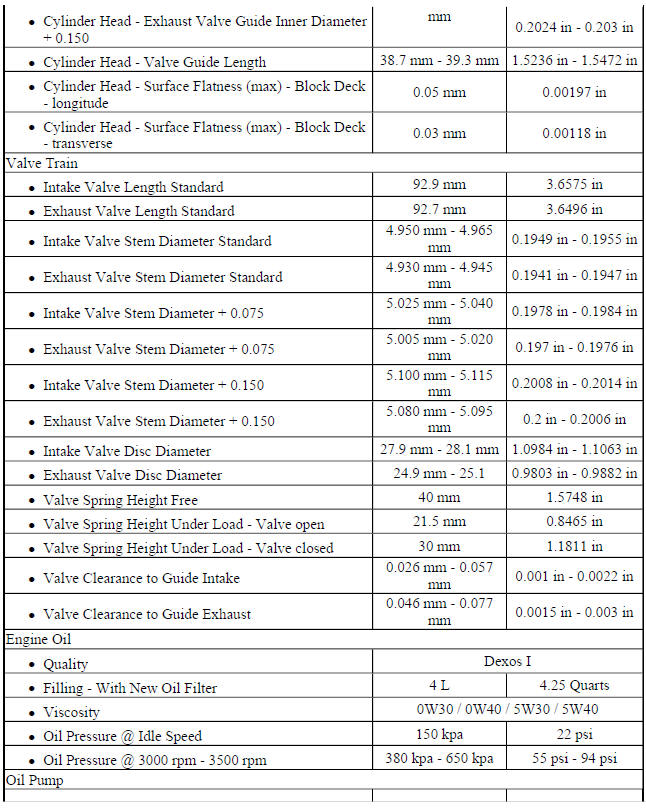 ADHESIVES, FLUIDS, LUBRICANTS, AND SEALERS
Adhesives, Fluids, Lubricants, and Sealers

COMPONENT LOCATOR
DISASSEMBLED VIEWS
Accessory Drive Components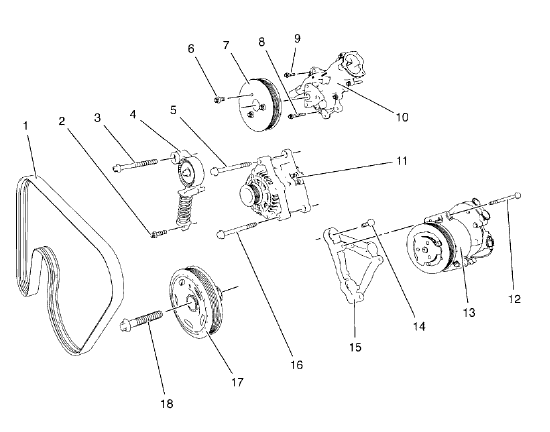 Fig. 1: Locating Accessory Drive Components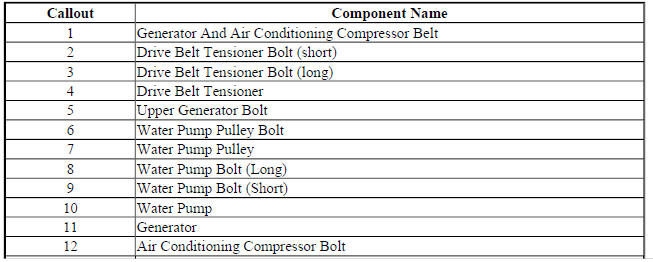 Engine Front Cover And Oil Pump Assembly (1 of 2)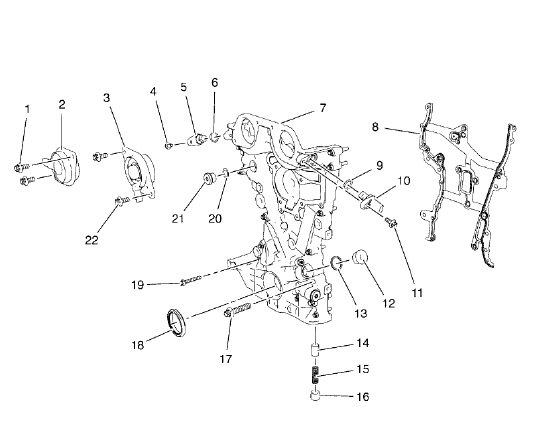 Fig. 2: Locating Engine Front Cover And Oil Pump Assembly Components (1 Of 2)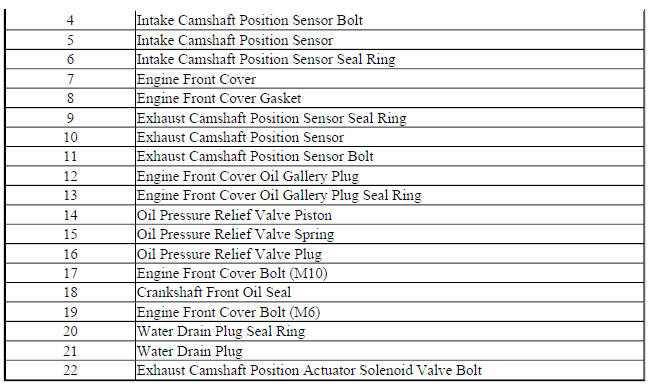 Engine Front Cover And Oil Pump Assembly (2 of 2)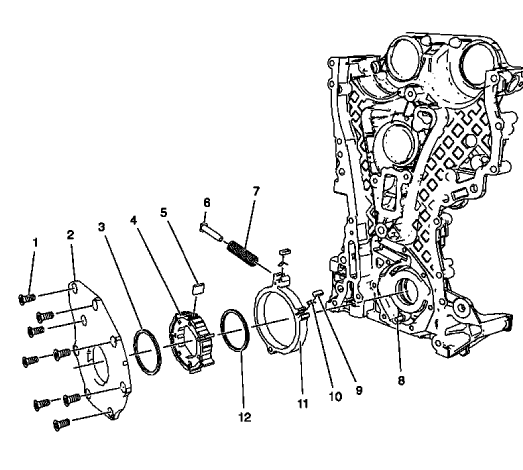 Fig. 3: Locating Engine Front Cover And Oil Pump Assembly Components (2 Of 2)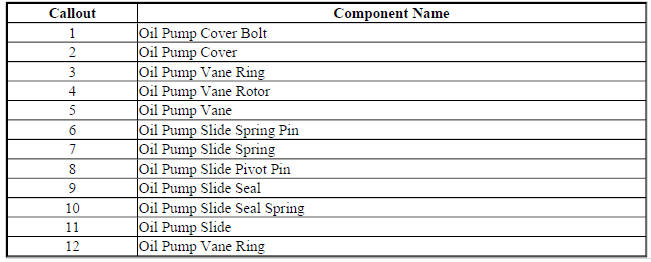 Timing Chain Components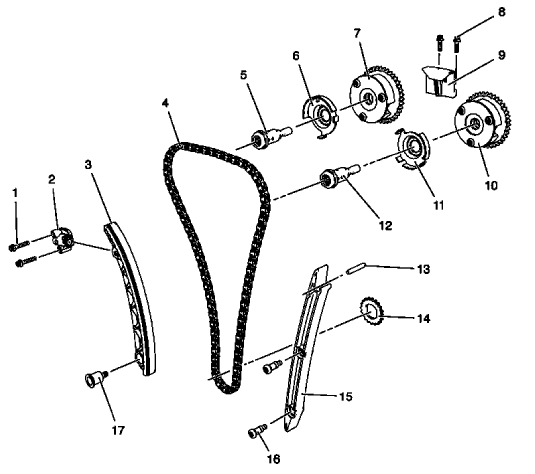 Fig. 4: Timing Chain Components


Intake Manifold Assembly- 1.4L LDD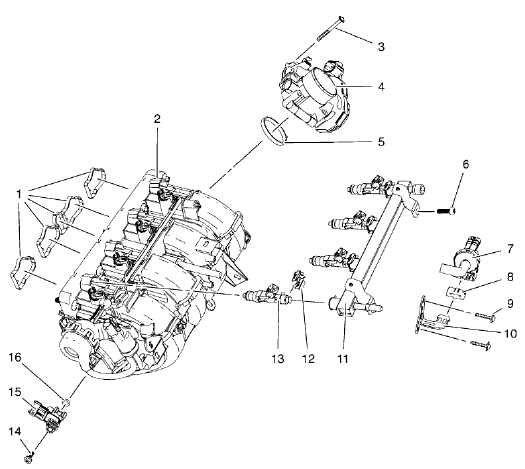 Fig. 5: Locating Intake Manifold Assembly Components - 1.4L LDD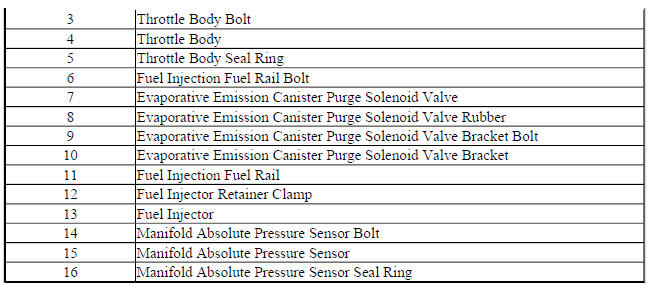 Cylinder Head Assembly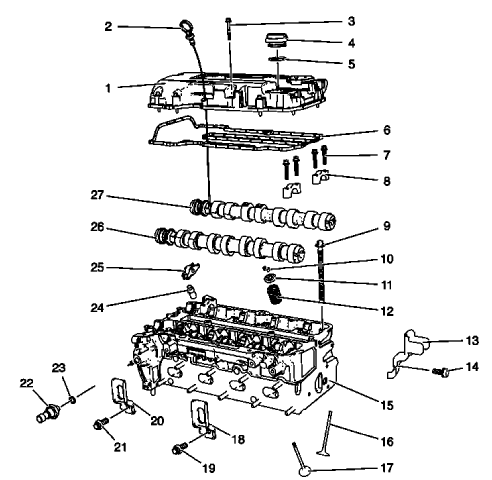 Fig. 6: Identifying Cylinder Head Assembly Components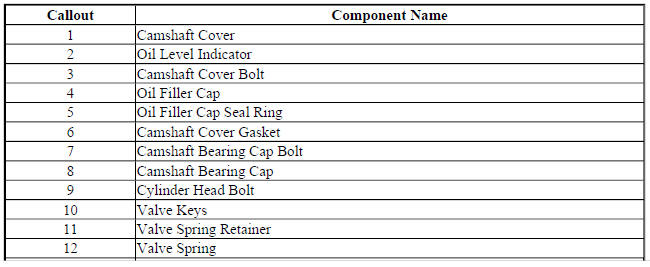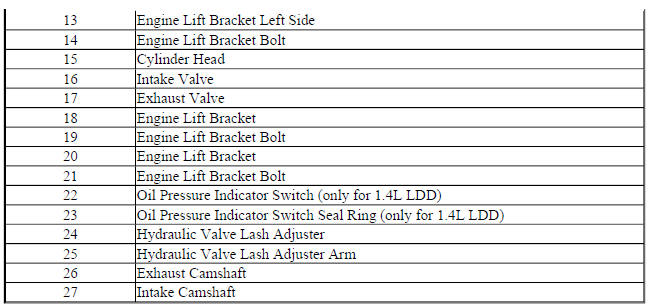 Engine Block Assembly- 1.4L LDD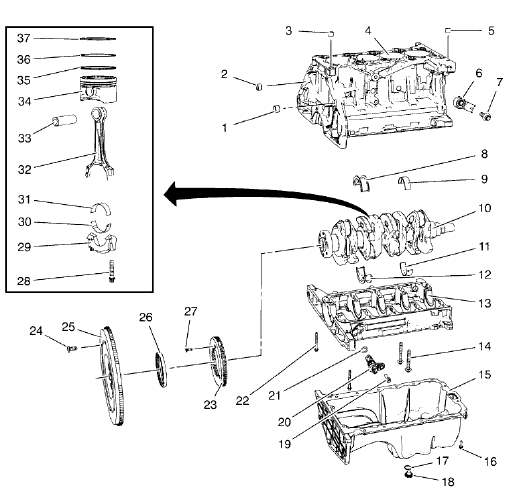 Fig. 7: Identifying Engine Block Assembly Components - 1.4L LDD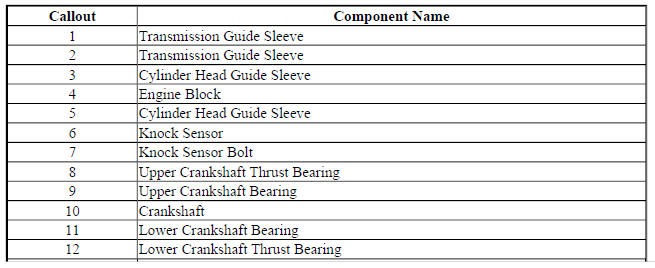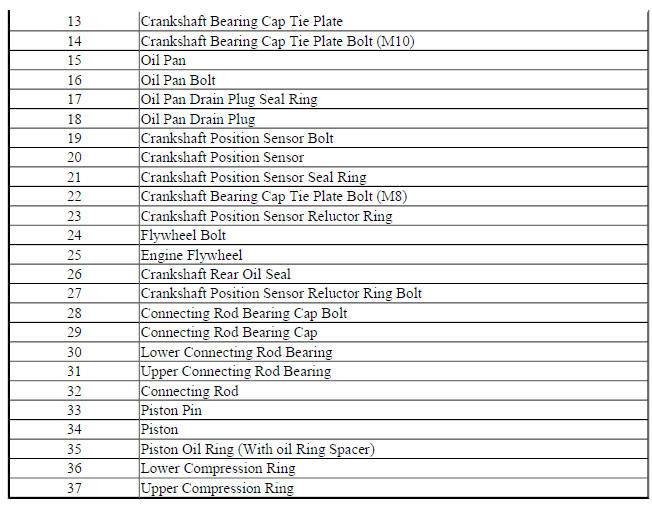 Engine Block Assembly- 1.4L LUH and LUJ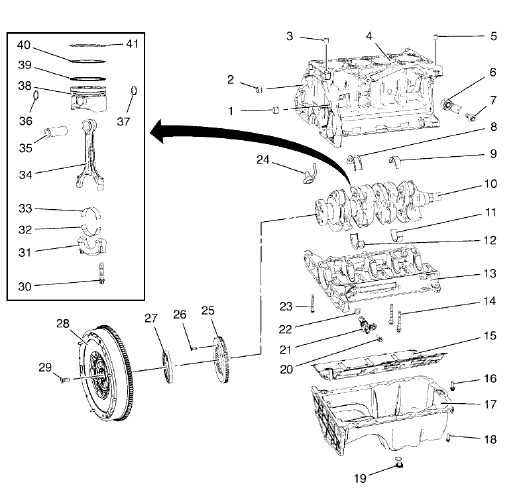 Fig. 8: Identifying Engine Block Assembly Components - 1.4L LUH and LUJ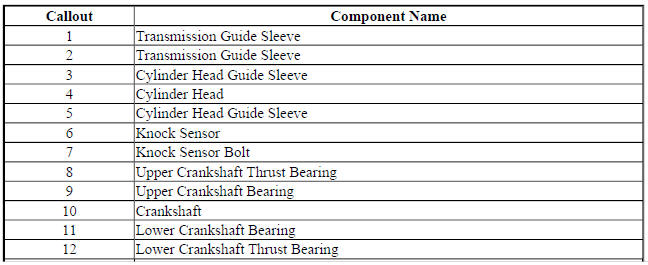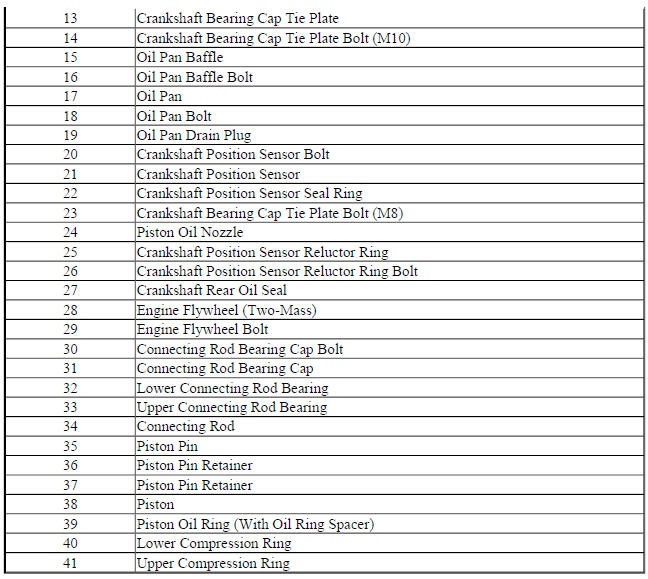 Intake Manifold Assembly- 1.4L LUH and LUJ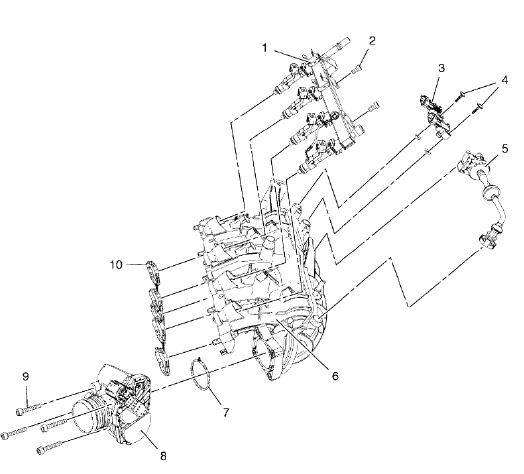 Fig. 9: Intake Manifold Assembly - 1.4L LUH and LUJ

Exhaust Side- 1.4L LUH and LUJ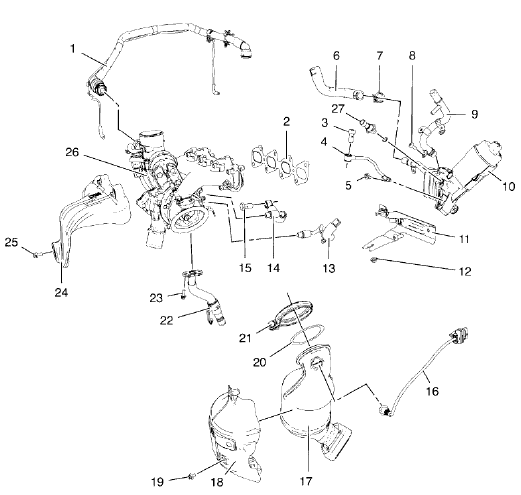 Fig. 10: Identifying Exhaust Side Components - 1.4L LUH and LUJ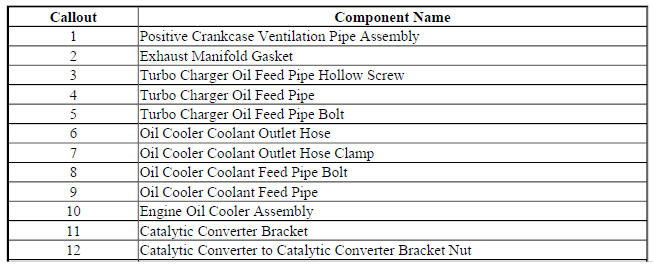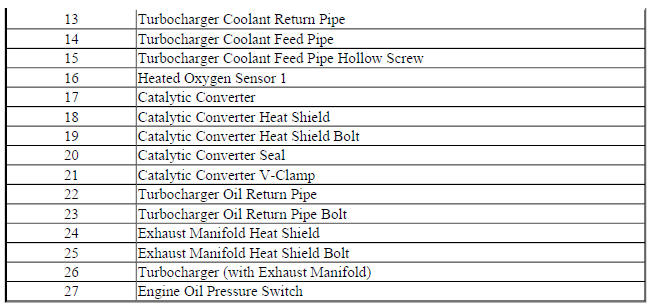 ENGINE IDENTIFICATION
Engine Number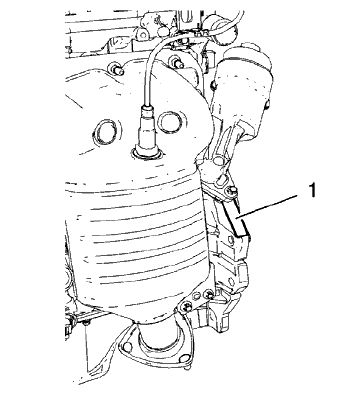 Fig. 11: Locating Engine Number
Courtesy of GENERAL MOTORS COMPANY
NOTE: The engine identification number must be stamped to the cylinder block in case of engine replacement.
The engine number is stamped to the engine block (1).
READ NEXT:
SYMPTOMS - ENGINE MECHANICAL Strategy Based Diagnostics Perform a Diagnostic System Check - Vehicle . All diagnosis on a vehicle should follow a logical process. Strategy based diagnostics is a unifo
DRIVE BELT REPLACEMENT Special Tools EN-48488 Holding Wrench EN-955 Locking Pin For equivalent regional tools, refer to Special Tools. Removal Procedure Remove the right front wheelhouse liner.
Intake manifold replacement - Removal Procedure Disconnect the battery negative cable. Refer to Battery Negative Cable Disconnection and Connection . Remove the engine cover. Refer to Engine Cov
SEE MORE:
Transfer case identification Fig. 71: Transfer Case Primary Identification Label The transfer case primary identification label (1) is located on the rear extension housing. The transfer case secondary identification stamping (2) is located on the bottom of the main housing. Transfer Case Primar
SPECIFICATIONS FASTENER TIGHTENING SPECIFICATIONS Fastener Tightening Specifications ADHESIVES, FLUIDS, LUBRICANTS, AND SEALERS Adhesives, Fluids, Lubricants, and Sealers DIAGNOSTIC INFORMATION AND PROCEDURES TIRE DIAGNOSIS - IRREGULAR OR PREMATURE WEAR Tire Wear Fig. 1: Identifying Types Of Tir