Buick Encore: How to Wear Seat Belts Properly
Follow these rules for everyone's protection.
There are additional things to know about seat belts and children, including smaller children and infants. If a child will be riding in the vehicle, see Older Children or Infants and Young Children Review and follow the rules for children in addition to the following rules.
It is very important for all occupants to buckle up. Statistics show that unbelted people are hurt more often in crashes than those who are wearing seat belts.
There are important things to know about wearing a seat belt properly.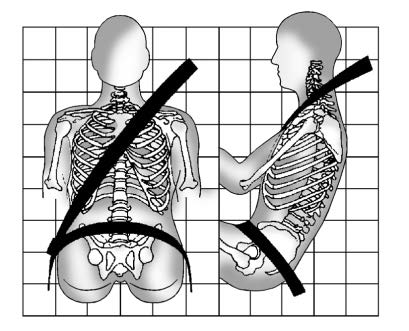 Warning
You can be seriously injured, or even killed, by not wearing your seat belt properly.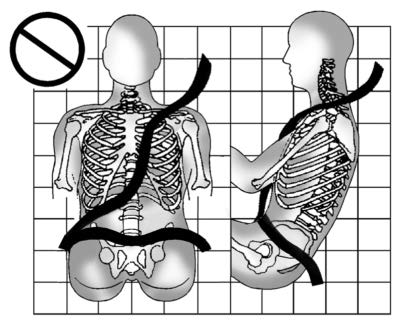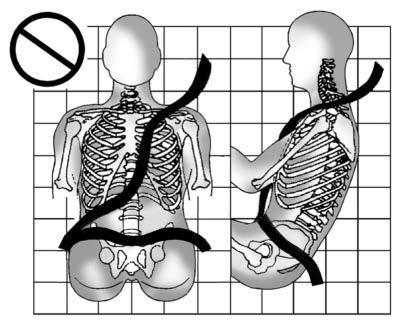 Never allow the lap or shoulder belt to become loose or twisted.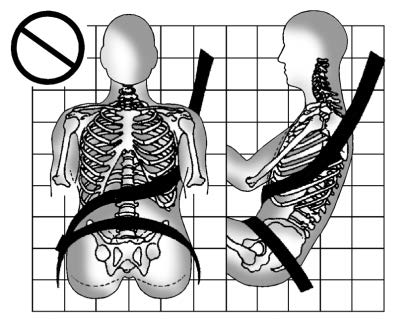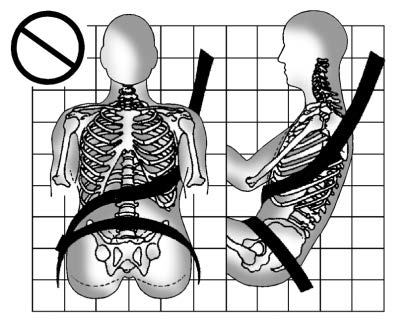 Never wear the shoulder belt under both arms or behind your back.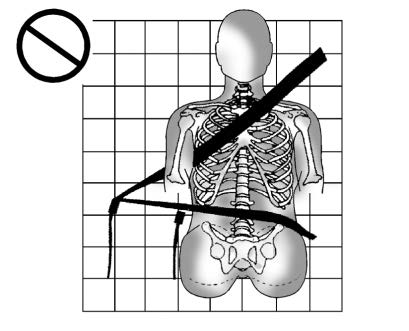 Always use the correct buckle for your seating position.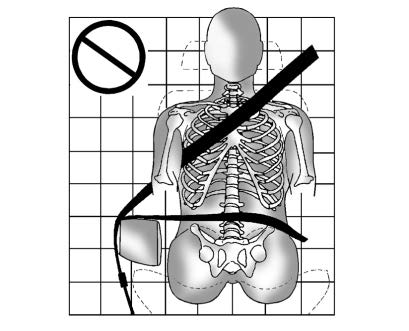 Never route the lap or shoulder belt over an armrest.
Warning
The seat belt can be pinched if it is routed under plastic trim on the seat, such as trim around the rear seatback folding handle or side airbag. In a crash, pinched seat belts might not be able to provide adequate protection. Never allow seat belts to be routed under plastic trim pieces.
READ NEXT:
All seating positions in the vehicle have a lap-shoulder belt. The following instructions explain how to wear a lap-shoulder belt properly. Adjust the seat, if the seat is adjustable, so you can s
The vehicle has a shoulder belt height adjuster for the driver and front outboard passenger seating positions. Adjust the height so the shoulder portion of the belt is on the shoulder and not falling
Seat belts work for everyone, including pregnant women. Like all occupants, they are more likely to be seriously injured if they do not wear seat belts. A pregnant woman should wear a lap-shoulder b
SEE MORE:
This master DTC list includes all applicable DTCs in alphanumeric order. Diagnostic Trouble Code (DTC) List - Vehicle SYMPTOM BYTE LIST Symptom Byte List
Warning Engine exhaust contains carbon monoxide (CO), which cannot be seen or smelled. Exposure to CO can cause unconsciousness and even death. Exhaust may enter the vehicle if: The vehicle idles in areas with poor ventilation (parking garages, tunnels, deep snow that may block underbody airf